</P>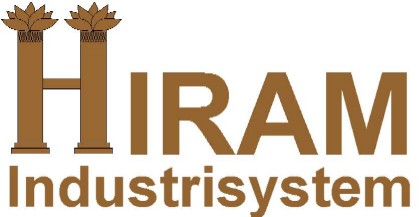 Hiram Industrisystem is a company run by Dag Börjesson and delivers computer consultant services within system development. The company has its office in Gothenburg and its main geographical business region is in the south and west of Sweden. Several years of experience from computer integrated manufacturing and connected information systems enables us to offer qualified resources within the following sectors:
Design- and construction of computer software.
Computer System Specification.
Configuration Management. (CM)
Program development
Testing and Verification
Installation
Documentation
Training and education
User help desk support
Normally the work is performed in projects where the consultant either take the total responsibility for a project or take part as a resource person in bigger project groups. A number of projects on our experience list has been delivered to customers in Sweden, Europe, North America and Asia.
Competence areas:
Billing systems (e g telecom, electricity, petroleum products, ...)
Networks, client/server solutions.
Production surveillance systems.
Real time systems, process control systems
4GL tools (Oracle Forms, Visual C++, MFC, Centura - SQLWindows, JAM, ...)
Reporting tools, Printing systems (StreamServe, Crystal Reports, ...)
Data modelling
Databases (e g Oracle, RDB, Paradox, SQLbase, …)
Development models (RUP, UML, PROPS, ...)
Graphical User interfaces, menu systems
Programming (C, C++, Java, Fortran,…)
Computer communication
PC programs, e g Microsoft Word, Excel, Access etc
AGV systems - Automatic Guided Vehicle systems (Transport systems with driverless forklift carriers)
Identification (barcodes, escort memories)
Computers (HP, PC, VAX, SUN)
Operating systems (HP-UX, VAX-VMS, MS-Windows, UNIX, pSOS,...)
Welcome to contact us!
Address

Telephone

Mobile phone

Telefax

E-mail

Hiram Industrisystem

Svindalsvägen 56

SE-427 40 BILLDAL

SWEDEN

+46 (0)31 91 42 28

+46 (0)736 63 72 81

+46 (0)31 91 42 28